Some of my woodworking projects
I really enjoy woodworking. I build mainly durable furniture sized to fit or games.
I built this simple stand and bench for a Yamaha P125 electric piano. See piano stand..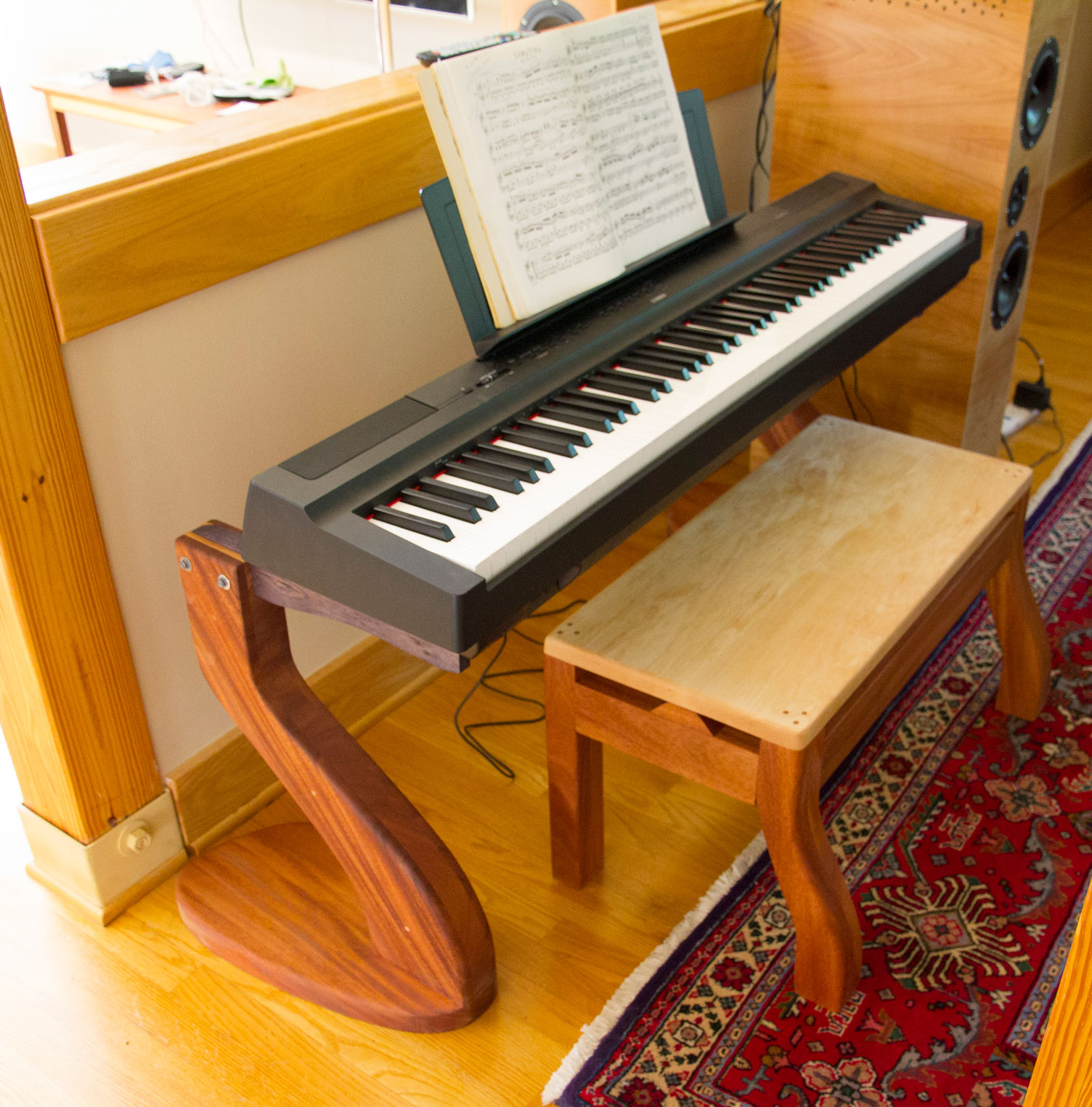 Ring Box
I made this for a friend of my son's. See Ringbox.
Chess Board
This chess board is made of mahogany and maple squares. The top trim is purpleheart with oak pegs. The frame and base are cherry and there's an ash plywood core. See chessboard.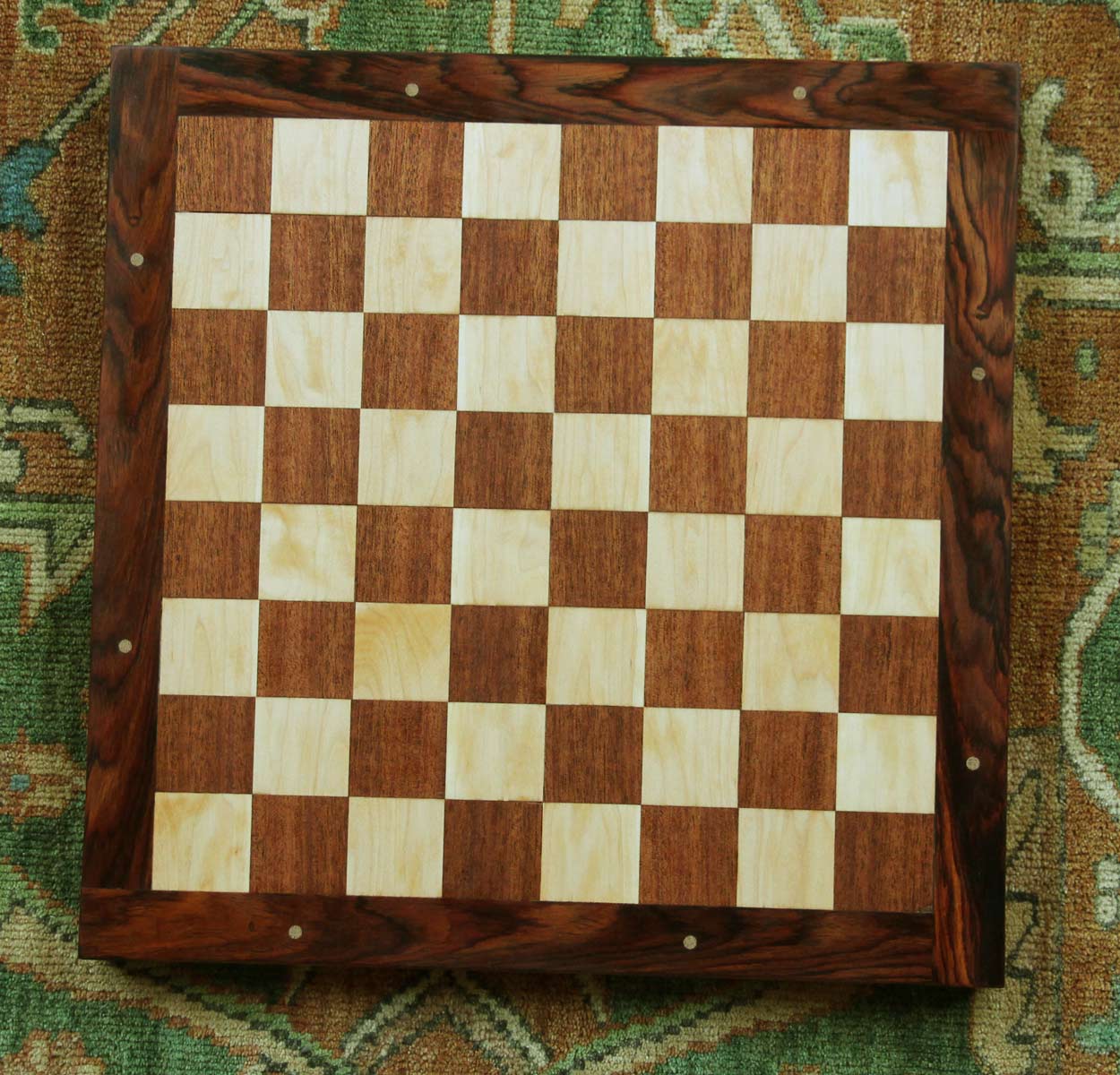 Cribbage Boards

This board is two different varieties of rosewood. It's a half-board (you have to run it twice). I used tung oil and then shellac.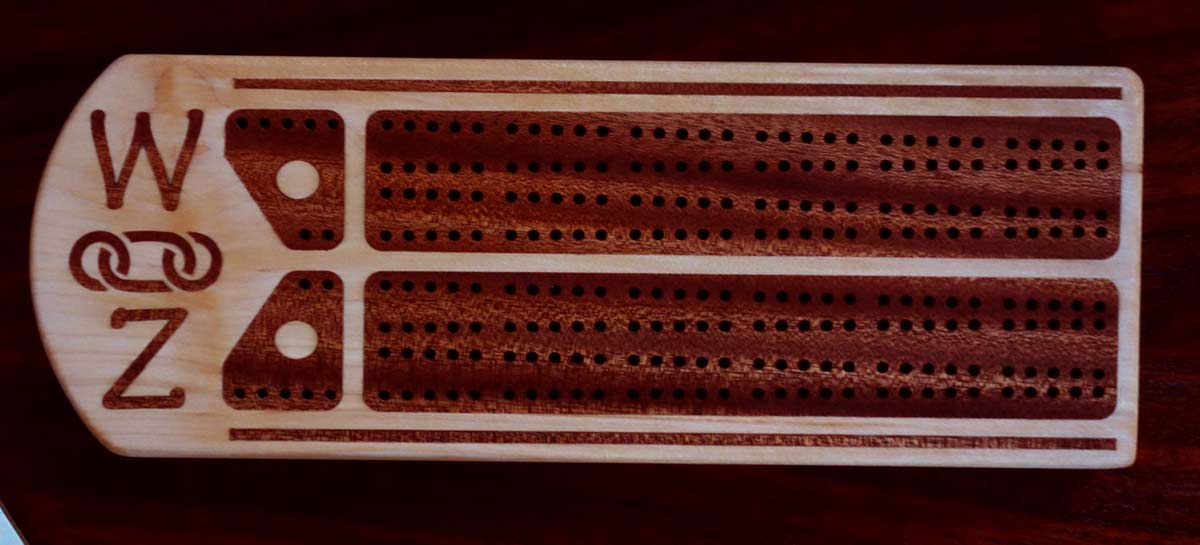 This board is made from maple and mahogany. I used Watco danish oil on it. The photo is a little blue - the real thing is more yellow.
Workshop pc monitor table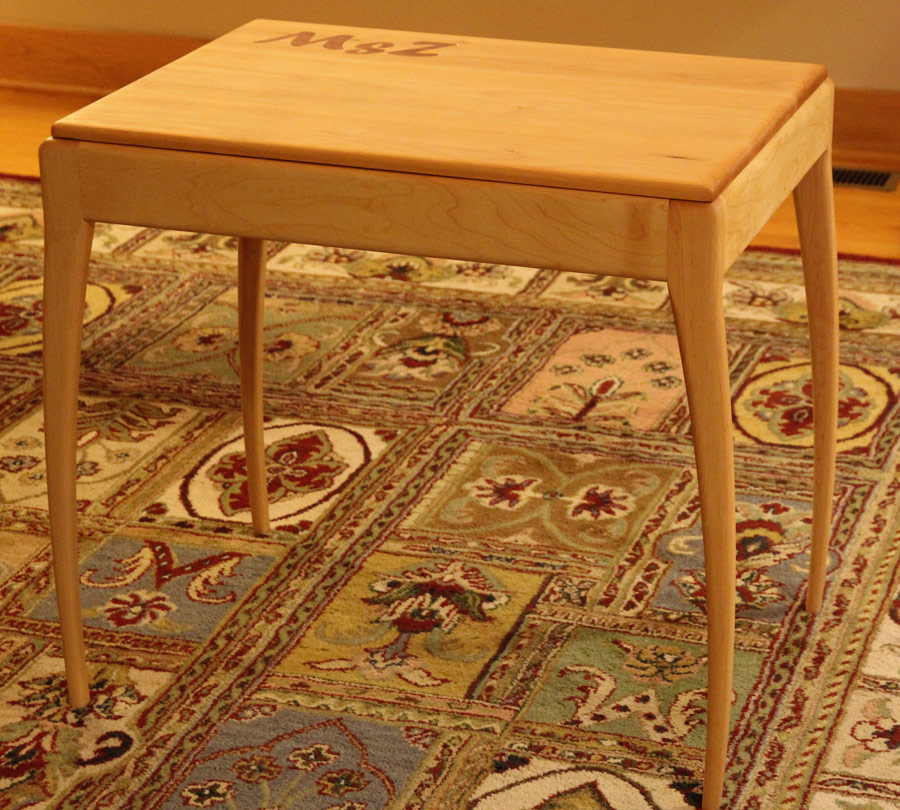 A work table for my shop. I like the leg shaping. This is maple except for the initials inlay which is mahagony.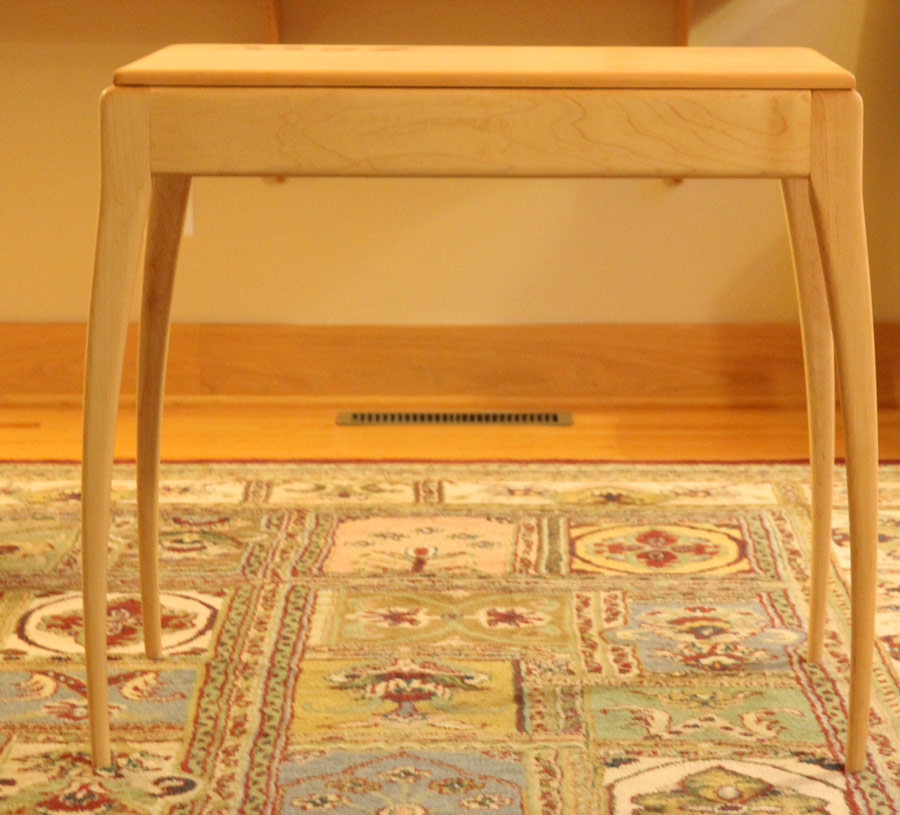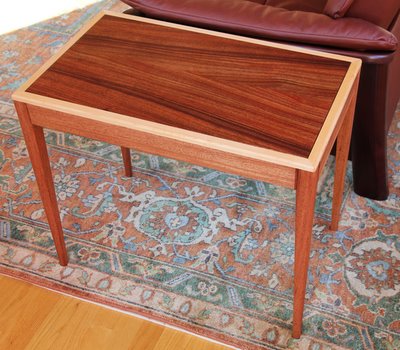 Some side tables for our living room - brave of my wife.
I recently built a workbench after a long time without one.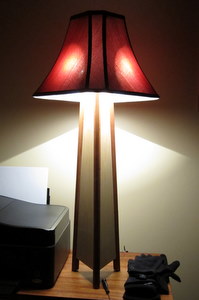 I just built this LED lamp to play with and because we need lamps...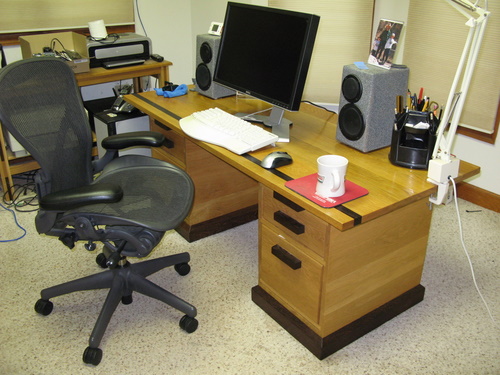 My desk is two pedestals with a top. It's short (so am I).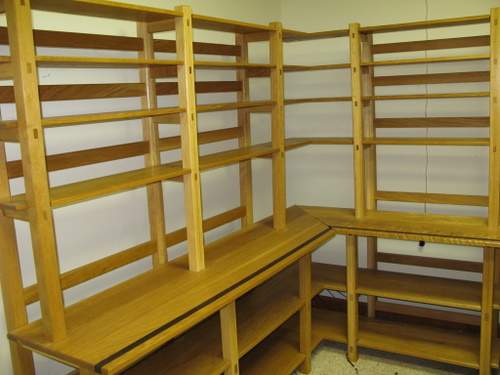 A dual corner shelf unit for my office.
Printer Table
A simple table for my printer and router. This is mahogany and hard maple. Mortise and tenon construction. Drawers are dovetailed and the top is bookmatched. Watco danish oil.
Flamingo Table
Yes, I built this table just for my kitchy flamingo. It sits at the window and looks out. It's abstracted from an antique Chinese design. Solid cherry with ruby shellac.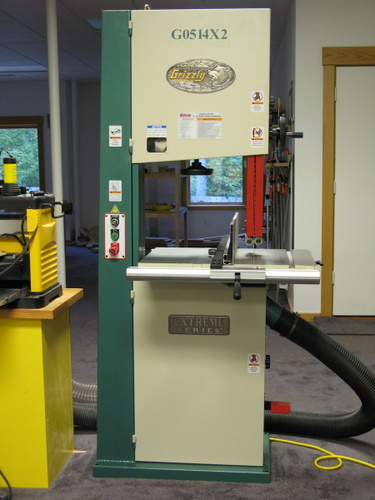 A review of my Grizzly G0514X2 bandsaw.